The Future is Public
building a pro-public movement for all
Concordia University, Montreal, June 15-16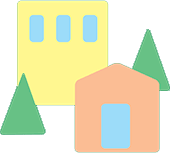 What
The Future is Public is a two day gathering of union leaders, activists, researchers, and community groups designed to share ideas and proposals around building a pro-public movement in Canada.
The objectives of the conference are to:
Share knowledge about pro-public victories in Canada and around the world
Explore the potential for a pro-public network in Canada
Link local groups with international organizations working on pro-public initiatives

Why
Privatization is deeply unpopular and has been fought successfully. But if the anti-privatization movement only thinks defensively the best we can do is protect the status quo. A discussion about reclaiming and reimagining public services can help move us towards a clearer picture of what we want from our public services in the future.
This conference aims to generate outlines of such a common vision, working towards a pro-public movement that would develop proposals and campaigns for public services that:
Address environmental crises and reverse deepening inequality
Increase a sense of ownership and democratic input from workers and communities
Create inclusive and equitable services
A strong pro-public movement has been developing internationally. From Germany to Argentina countries around the world are reclaiming public services that were once in private hands, democratizing their decision making and expanding their public mandates. Organizations in Canada can learn from and expand upon these victories.
WHO
The conference is aimed at a broad cross-section of participants, including labour leaders and activists from the public sector, NGOs and policy organizations, environmental groups, Indigenous leaders and organizers, civil society groups, anti-privatization activists and researchers. Simultaneous translation (French/English) will be provided where possible. Events will also be made available to a broader audience via video recording and documentation.

PROGRAMME
We have a great lineup of speakers (including Miriam Planas, Cindy Blackstock, Avi Lewis, Larry Rousseau, Maude Barlow, and many others), as well as space for networking, action planning and collaboration. For more information, see our programme page.
Location
Concordia University Conference Centre, 1600 Boulevard de Maisonneuve Ouest, Montréal, 9th floor.
Coverage
David McDonald was interviewed on Talking Radical Radio about pro-public movements.
Dru Oja Jay outlined how expanding public services can benefit the climate, economic equality and indigenous sovereignty in the Tyee.
Registration
The conference is officially full! Like us on Facebook or follow us on Twitter to hear about videos and other coverage.
Costs
Conference fees are on a sliding scale from $0-$200, depending on ability to pay. Lunch will be provided at no cost on Saturday June 16, but attendees are responsible for all other costs of their participation.
Some travel subsidies for Indigenous participants, members of equity-seeking groups and low-income participants are available; please contact info@publicservices.ca for more information.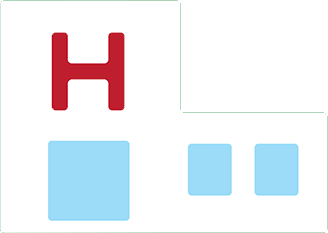 Organizers
The conference is being overseen by a Steering Committee composed of representatives from the following organizations:

CONTACT
Please contact organizers at info@publicservices.ca with any questions
ACCOMMODATIONS
Participants are responsible for their own accommodation for the conference. There are many options near the Conference Centre but we have arranged for a reduced rate at the following two hotels. These reduced rates are only available until May 15, and hotels in Montreal will be very busy in June, so we advise that you book soon:
Le Nouvel Hotel
Website
$209/night (+tax) (1 or 2 people)
1740 René-Lévesque West, Montréal
Book online using Group Code FTP
Book by phone at 1-800-363-6063 using Group Code 759595
Contact person: Laila - lelmtouni@lenouvelhotel.com
Grey Nuns Residence (Concordia University)
Website
$47/night - $99/night (+tax), depending on configuration of beds and shared or private washroom
1190 rue Guy, Montréal
Book online. Enter dates required and the number of adults per room using Group Code PUBFUTURE18. The discounted rate is available Jne 15-16 only. If you wish to stay longer, or if the room you are looking for does not appear to be available at the discounted rate, please email Molly at reservations@concordia.ca.